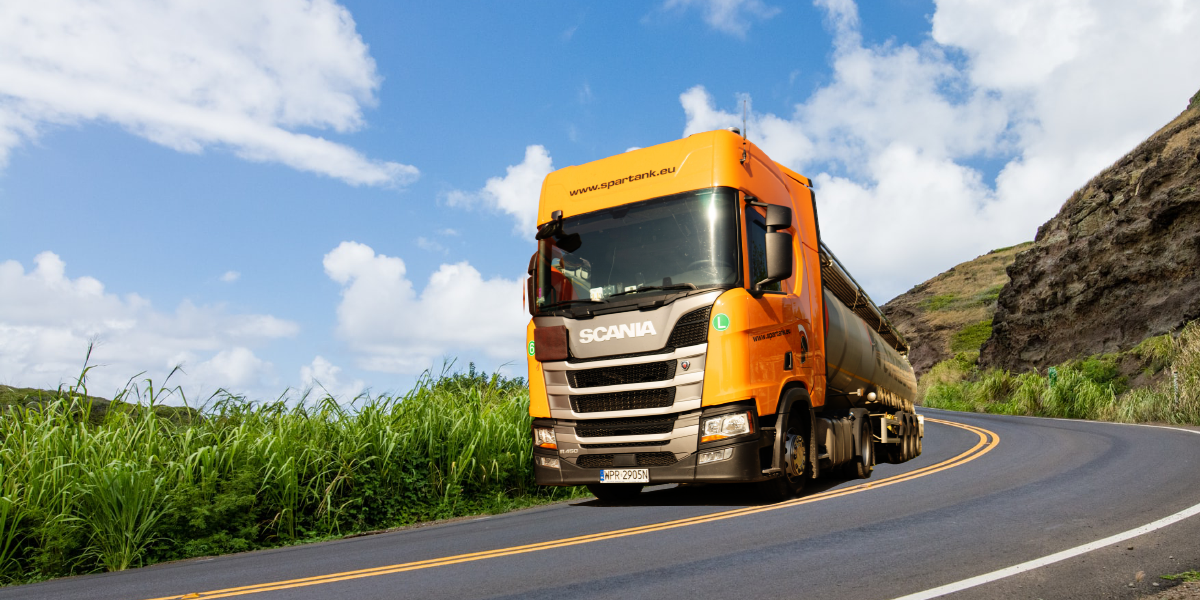 ---
International
transportation
of liquid
chemicals
---
Modern
fleet
---
At SPARTANK we have a wide range of vehicles for transporting liquid chemicals. We offer transport of chemical substances with:
chemical tankers
chemical containers
---
---
this is the number of vehicles in out fleet.
---
We have single-chamber tankers (30,000 litres and 34,000 litres) and multi-chamber ones with capacities from 34,000 to 37,000 litres. .
We have 20 ft chassis and containers from 26,000 to 35,000 litres with baffle plates.
---
---
Transportation
throughout Europe
---
We offer transportation of chemicals throughout Europe. We have branches in Poland (Wrocław), Germany (Karlsruhe) and the Czech Republic (Ostrava).